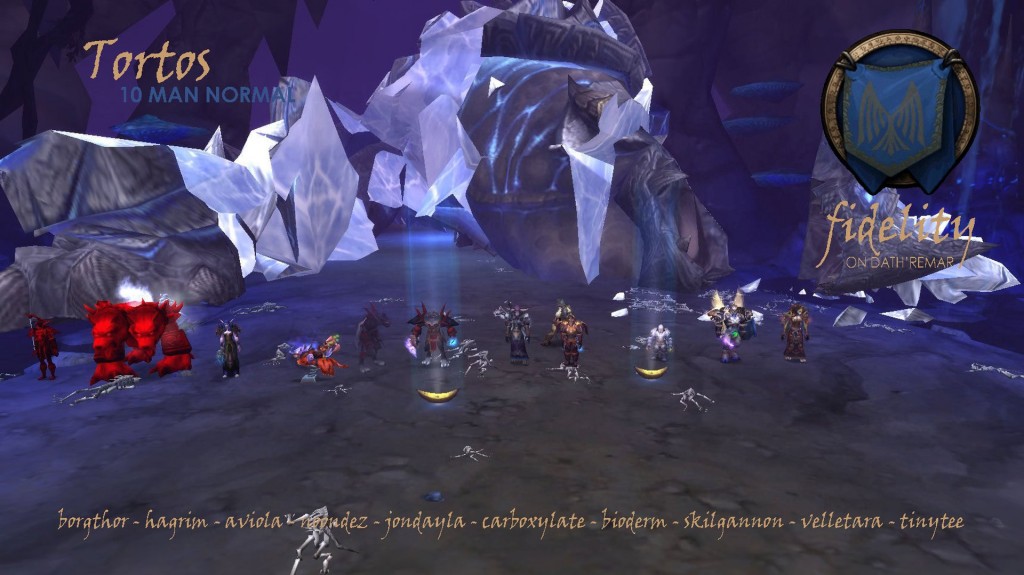 We started out the usual way on Tortos, with one tank on Tortos, and the other picking up the adds. We tried Noondez turning on Righteous Fury so that the bats would head to the same healer each time…
… but then we realised while Hagrim is pretty short… he's a whole lot of Paladin.
P A L A D I N.
So let me hit you with some numbers real quick.
DPS: 280k. More than double any of the DPS.
HPS: 64k. More than any healer. More than a PALADIN healer!
With a Hagrim putting out that volume of heals, the bats head to him like him like a drone heading to a very attractive queen. Only with consecrate. The vengeance stacked from tanking both the bats and Tortos is huge for overall DPS, but also DPS into Tortos, with Hagrim doing more than 2.8 times the DPS into Tortos than the cleaving melee.
The downside is the burst into our lone tank.

Some of those spikes while tanking bats and getting hit with Snapping Bite are a little scary, and can lead to a dangerous vampire activity from the bats with Drain the Weak. For our kill, our healers did a great job keeping that to a total of 245k for the whole fight.
Other than that we had ranged on turtle duty. It was nice to have a fight where they had to be conscientious, and we (melee) could just AoE like nobodies business. Velletara (Survival Hunter) pulled turtle kicking duty, and scored many a GOOAAAL! I finally caved, after having some luck with one handed weapons and tried out fury for the very first time ever, and picked a great fight with a ton of AoE (I still didn't manage to keep up with Esta who used Unholy to wreak some havoc on that fight). Thanks to Skil and Aviola for coming in for the kill too.