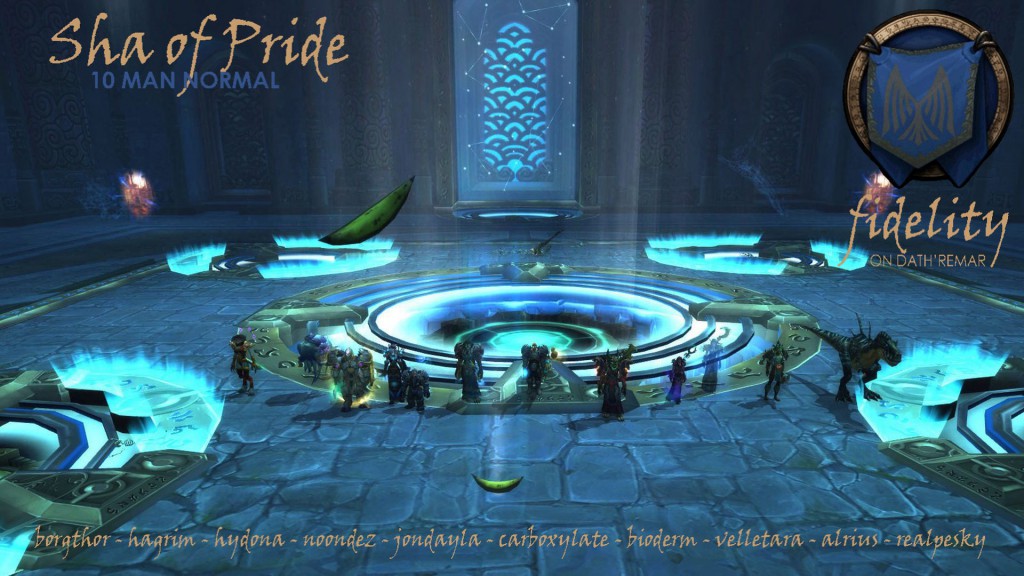 Sha of Pride is a particularly methodical boss, almost metronomic. First you get self-reflections, then you get imprison, followed by Manifestation of Pride down the back and finally swelling pride. If you do the stack up and spread out dance correctly (do NOT unstack until swelling pride has actually hit) levels of pride stay under control. Tanks can take care of imprison on one corner, while everyone else takes care of the other.
At thirty percent, pride is reset and you get to do it all over again, only this time with a greater sense of urgency and heroism. Before long, you would sacrifice having heroism if you could cast it on Jaina at the end of the fight to get those portals through to the shores of Durotar just that little bit quicker.
My hat is off to whoever threw the second banana, to make the action shot above!