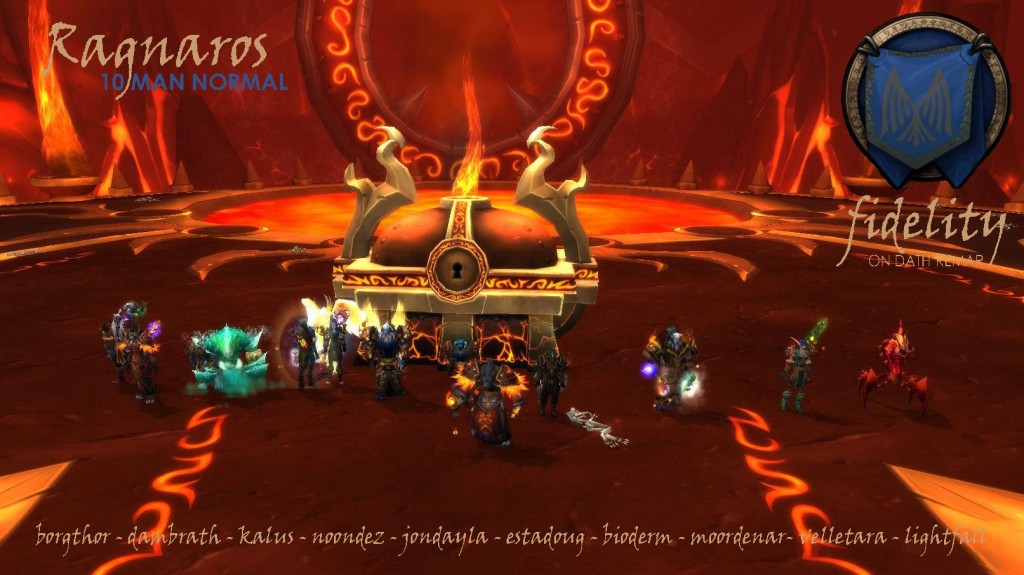 We have been working Ragnaros a while now, quickly getting stuck on a frustrating plateau of unforgiving mechanics, and inconsistency in transition phases. While we powered through and made progress each session with the boss, last week we put it all together and got our first serious attempts into phase 3. We started this week with our first raid night hitting 7 bosses, and having time left over to force Raneros to 23%.
For the night of our kill, we were consistently getting into the third phase and having fun dodging meteors (I know melee enjoying spending a burn phase running around looking after gigantic balls of pain). The last burn phase quickly turned from chaos into a dance of inevitable destruction, and when Ragneros fell the relief and joy were palpable.
As an added bonus, we grabbed Ragnar-O's too.