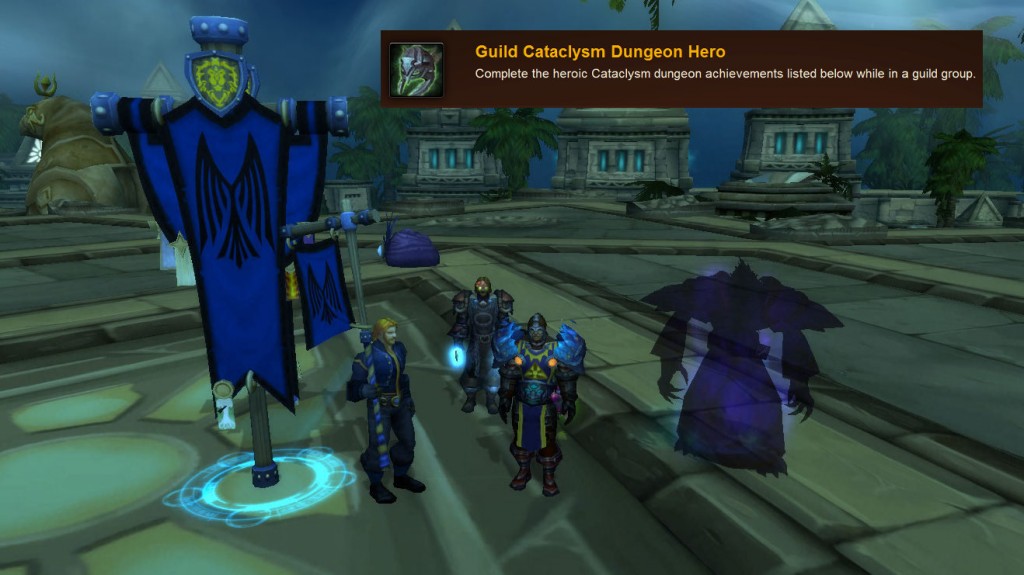 We finished off the Guild Cataclysm Dungeon Hero today with Heroic Stonecore and Lost City. We decided while we had a guild group together, to forgo Valor points in favour of finishing off heroics for the guild.
The Standard of Unity looks great with the guild crest, and goes nicely with our guild page.
As we come out of the holiday season, we're looking to commence our raid schedule from 19th January. we are looking for a core healer, as well as a couple of locum rank members to fill out the roster.