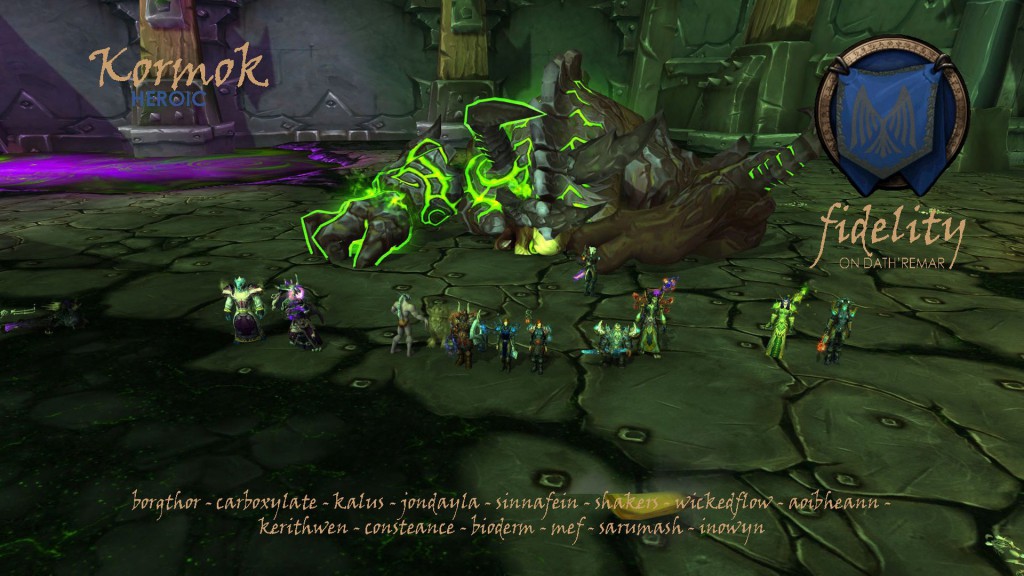 Heroic Kormok was killed on our first attempt with our group of 14. Nothing about the fight felt much different than normal, although we were caught out at the end of the fight by the accumulating mechanics.
In normal, you only have to deal with the empowered mechanic associated with the pool Kormok recently took a paddle in. In reading the heroic guides for the fight, I had a little disconnect and took the importance of pool order as read.  We quickly realised in Heroic that we were still getting dragged during grasping hands… However, that didn't prevent a collective brain fade on the third pool when the empowered explosive runes came out and the boss was nearly dead. With two thirds of the raid dead, we were able to comfortably finish off the boss for a satisfying one shot.
My understanding used to be that normal and heroic modes were mechanically identical, with only tuning being changed. So paying attention to any quirks between modes will serve us well for future bosses.