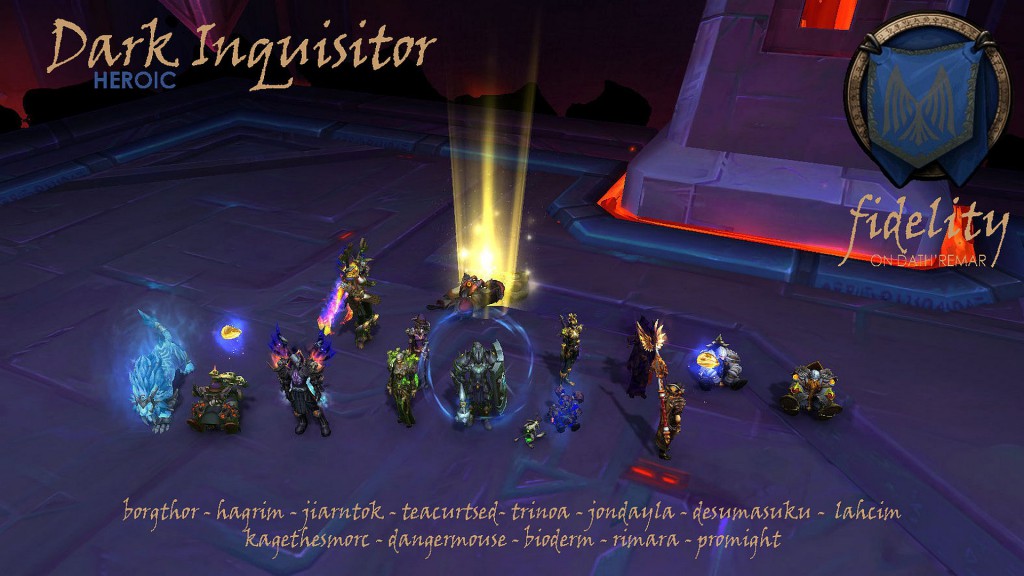 GOOOOOOOAAAAAAALLL!!!!
We killed Heroic Dark Inquisitor in 12 attempts, 13 raiders and an average item level of 453.8.
We ended up with 3 kicking teams, which with a substitution part way through the fight involved 10 people on football duty. Fortunately, the fight on heroic is almost completely about kicking goals. There are no other punishing mechanics and the enrage timer might as well read: forever. It is nice that you can get a failure with the ball and the raid survive, as it gives the team a good opportunity to rotate kicking teams and get practise in before you wipe.
The Dark Inquisitor has definitely been the fight so far that has provoked the most conversation on discord, both curses for failed kicks and appreciation of threading the ball through the maze of obelisks.