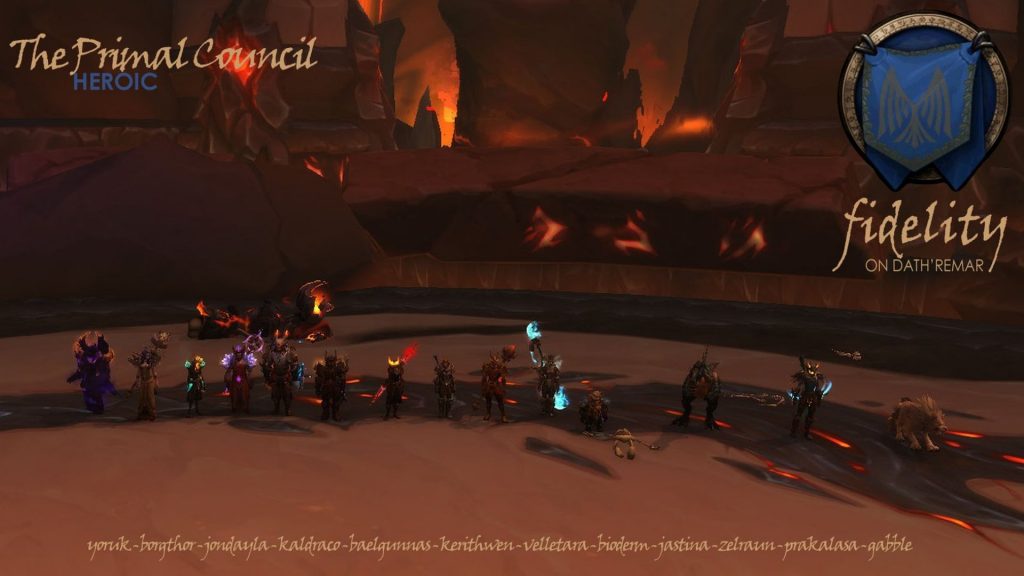 We killed Heroic The Primal Council in 37 attempts with 12 raiders and an average iLvl of 391.6.
In between working through normal, we had a look at both Terros and Council. For our group the crux of the fight was clearing all the pillars, while finally shadow priest had it's glorious moment in the sun! While sometimes frustrating to have missteps, the joy of the fight for me was the communication and teamwork on display to get the meteor axes in the right positions to clear pillars and balance the soaking between the axes. Jastina would often volunteer to become 'melee for a day', to try and balance the groups and provide a clear option to blink back for the ranged soak and pillars.
I believe Jondy's record of clearing six pillars with a single soak remains unbeaten to this day.